This season at Melbourne Cinematheque focuses on the work of Harun Farocki.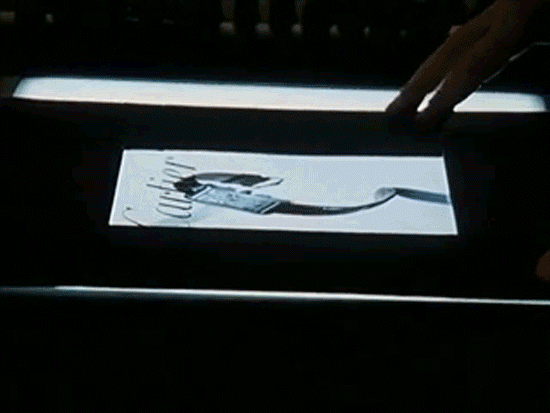 November 30
7:00pm

Images of the World and the Inscription of War (1989), 75 min
The Inextinguishable Fire (1969), 22 min

8:55pm

Videograms of a Revolution
 (1992) with Andrei Ujică
, 106 min
December 7
7:00pm

In Comparison (2009), 61 min
Workers Leaving the Factory (1995), 36 min
Interface (1995),
The Expression of Hands (1997), 30 min

9:50pm

Still Life (1997), 56 mins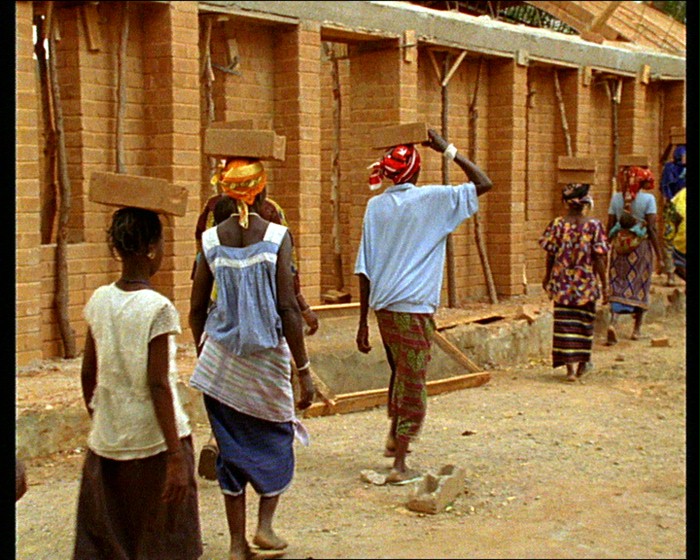 This is a simple introduction, brief, and with the expected gaps that any retrospective view affords. For an artist whom the cinema was only one output, we settle in our seats knowing that what is on screen is a limited view at the scope of Harun Farocki's work with moving images.
Throughout his career Farocki's use of media adapted to its mode of production. He was an artist conscious of his means, and if we risk what is too often thought as vulgar and speak of money: he often went where the bread was. He earned a living, first in film, then television, later museums and art spaces, and meanwhile as an educator and critic. For example, he has said that by 1979:

…I had learned how to earn money. Meaning that I learnt how to make use of the big television apparatus. […] I probably only had the courage to make productions which didn't fit into any programme because I was surrounded by such wealth and energy. From 1979 until 2000 I was able to make one production every year with television finance, sometimes two or three.1
This activity was not cynically motivated, nor was it to miser production budgets, direct vanity projects, or settle into comfortably paid bureaucracy. Farocki was an artist who—inspired by his daughters' adoration of children's television—directed segments of the German adaptation of Sesame Street with his collaborator Hartmut Bitomsky2. Such jobs provided the means for Farocki—providing not only money, but technology and an audience—that he always managed to make his own. These are Farocki's lessons. Whatever the medium, scene, or circumstance, he dealt eloquently with its language and gave it back to us on display. His commentary ranged from direct to tacit, but regardless of the immediate volume, his films contain the important lessons of a term that is often overused and certainly overripe: "critique". 
Farocki shows us that the true character of criticism is not in an arrogant posture, but in the produce of skill. He certainly had an aptitude for craft, and it is from his formal proficiency that he gifted to us the images that we exhaust ourselves trying to explain. Such attention to form is often taken for granted in the excesses of interpretation, but skill—even if we struggle to uncover or define its limits—was an indispensable motor for Farocki's vocation as an artist, and indeed in the foundations of human labour itself.
It then comes as no surprise that scenes of work, labour, and the production process occupy much of Farocki's films. He shows us the banality of work; the gradient from its hyper-visibility to its disappearance; its pressures and conflicts and upsets; its histories and representations; its rhetoric, skills, and artistry; the humour in it; its agents, places, and objects; its changing and primal scene; its affect and consequences; its place amongst the many ways of living; and at bottom, its import. It is not the total character of his work, but it is its ground. It is from this view that Farocki's films can be an aid in meditating on what it means when we use the word "work". It is suggested, with care, that observations such as these should be reserved as a simple consideration, or as a small entryway into his body of work. The broader lessons of Harun Farocki are in the films themselves; they educate in a way that escapes the simple diction used in summaries such as this, and they are why we must take our job as audience seriously and watch for what they impart.
Harun Farocki (1944-2014) was a German filmmaker, critic, educator, and artist. Born in German occupied Czechoslovakia, Farocki was educated in Berlin before he and Harmut Bitomsky were thrown out of the German Film and Television Academy for political organising. His rich and diverse career never strayed far from his political conscience, citing Bertold Brecht and Jean-Luc Godard as primary influences. Receiving high acclaim in both filmmaking and contemporary art circles, Farocki exhibited extensively internationally.
Thanks to the Melbourne Cinematheque, Antje Ehmann, Matthias Rajman, Lucas Quigley, Giles Fielke, and the Harun Farocki Institut.
---
Harun Farocki, "Written Trailers" in Harun Farocki: Against What? Against Whom?, Koenig Books & Raven Row, London, 2010) ↩

www.harunfarocki.de/films/1970s/1973/sesame-street.html ↩