28 April - 15 May
Old Council Chambers, Victorian Trades Hall
open Friday & Saturday, 1-5pm
or by appointment.
curated by Nicholas Tammens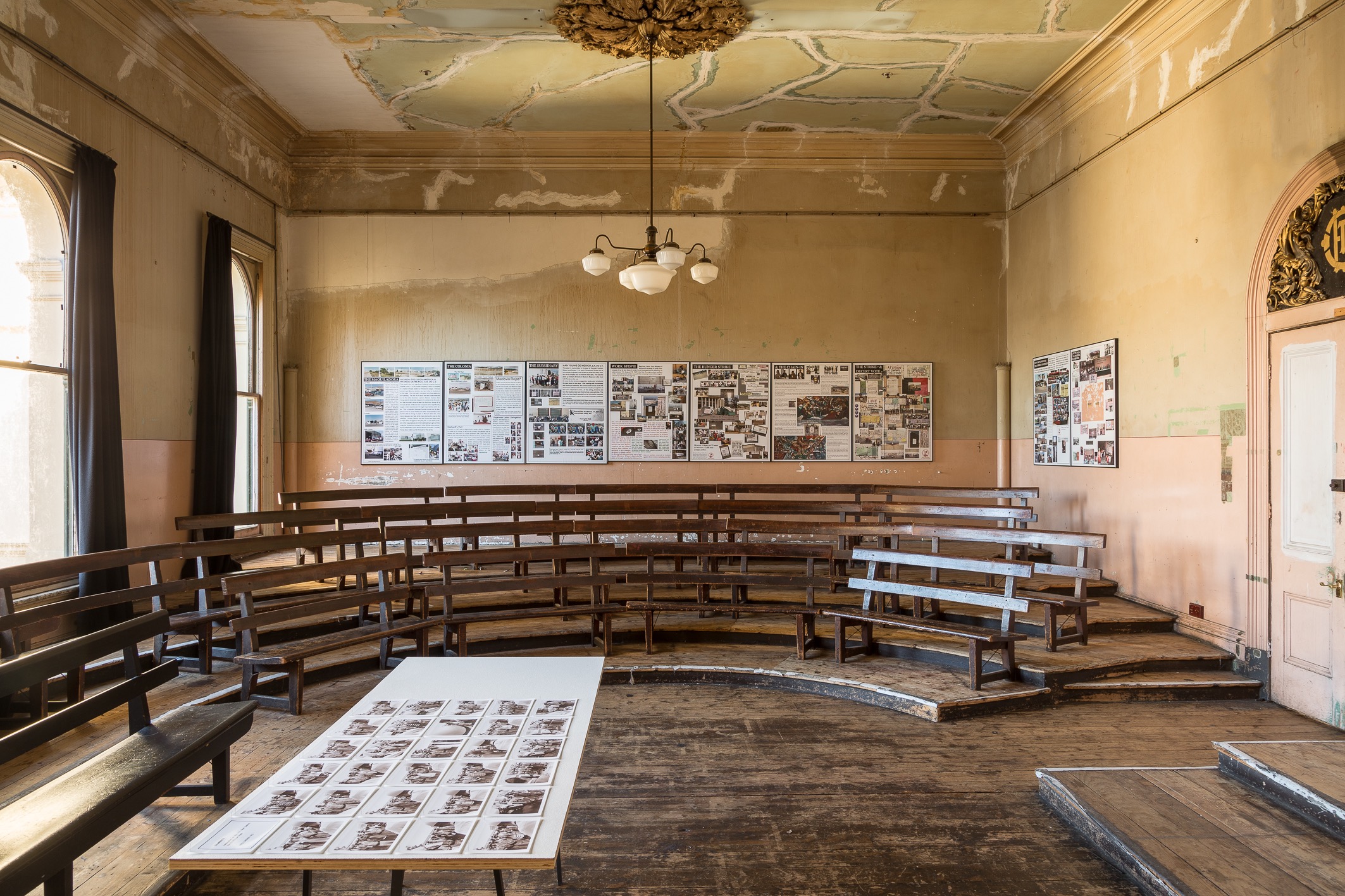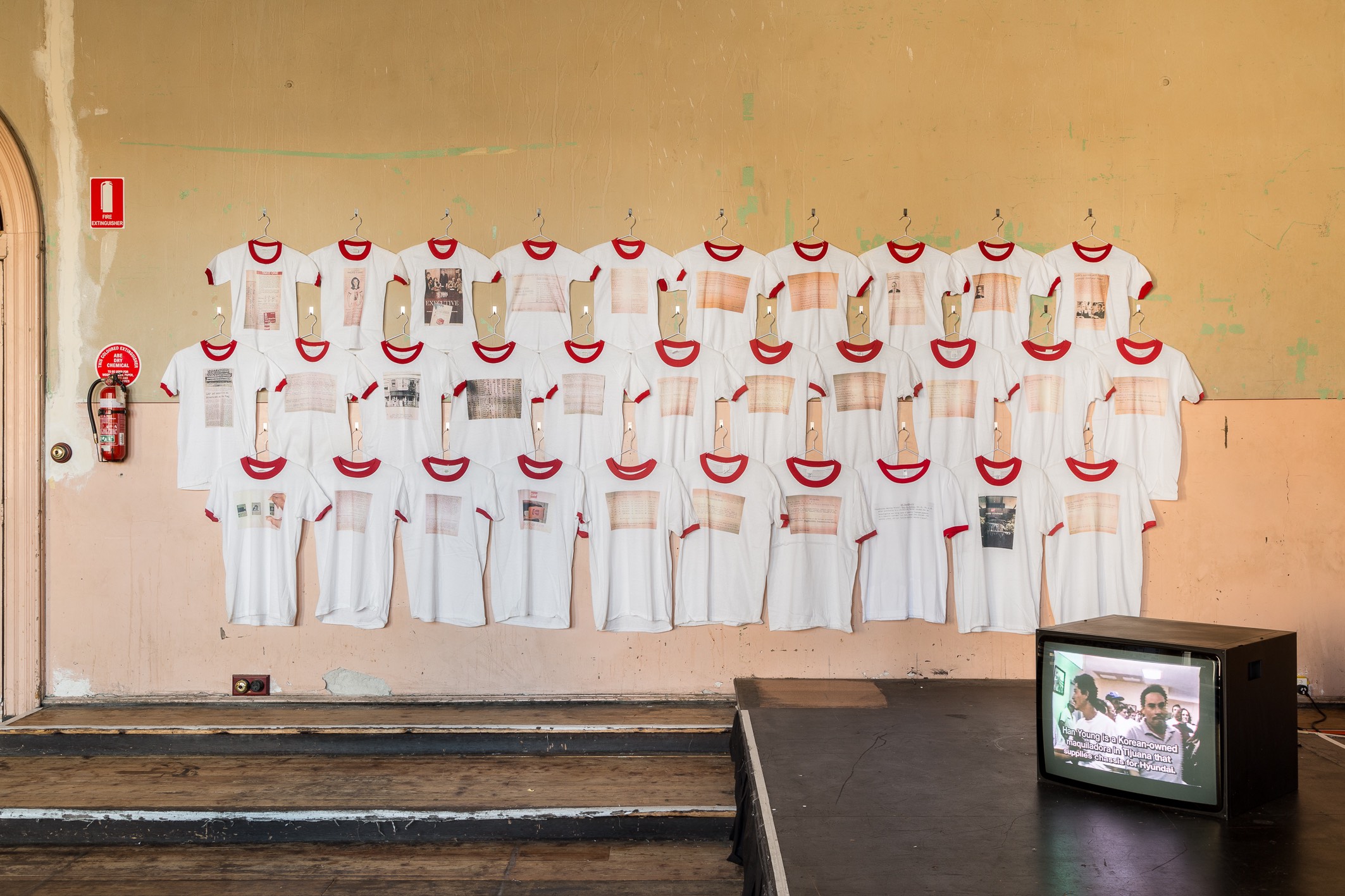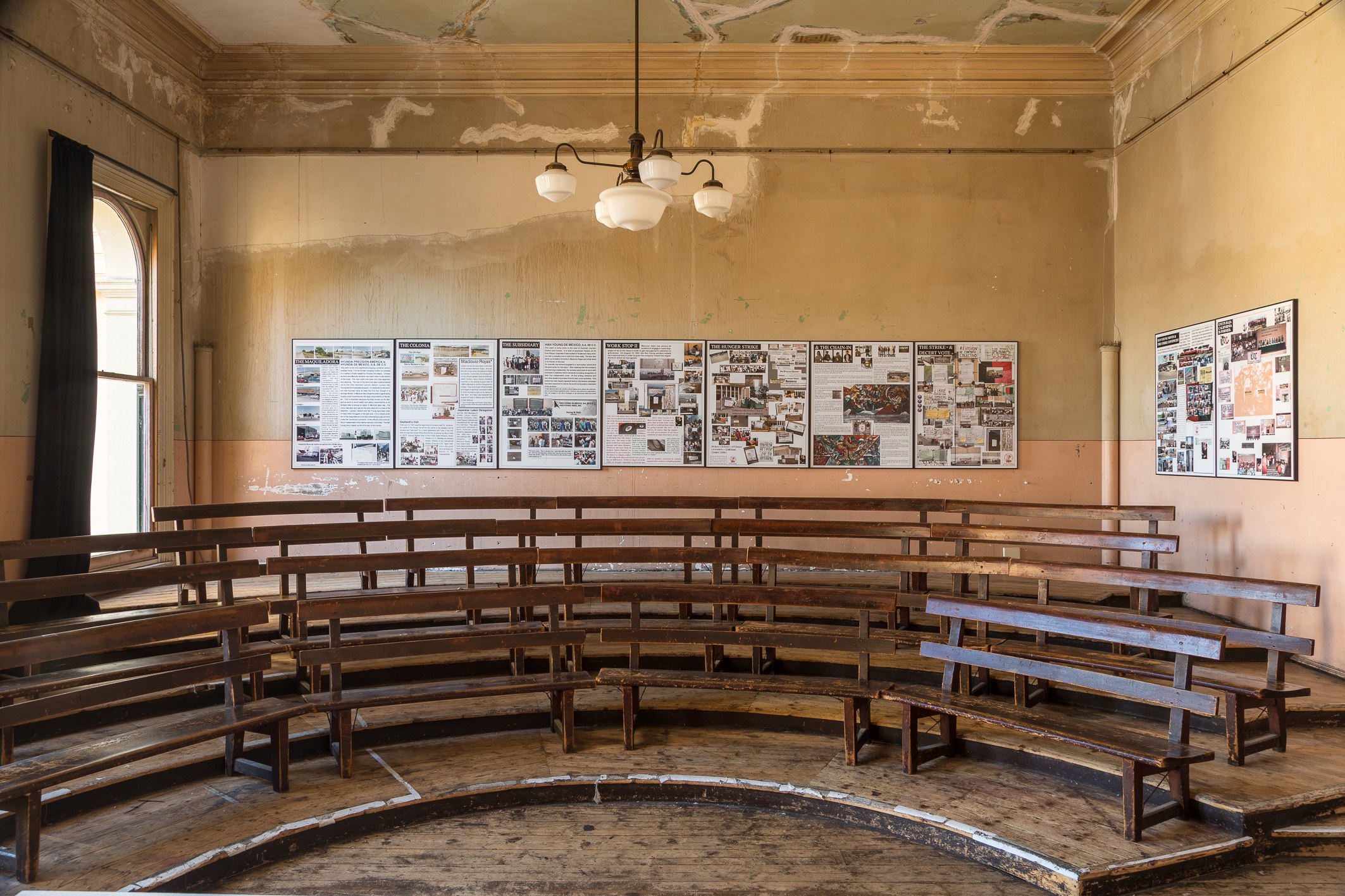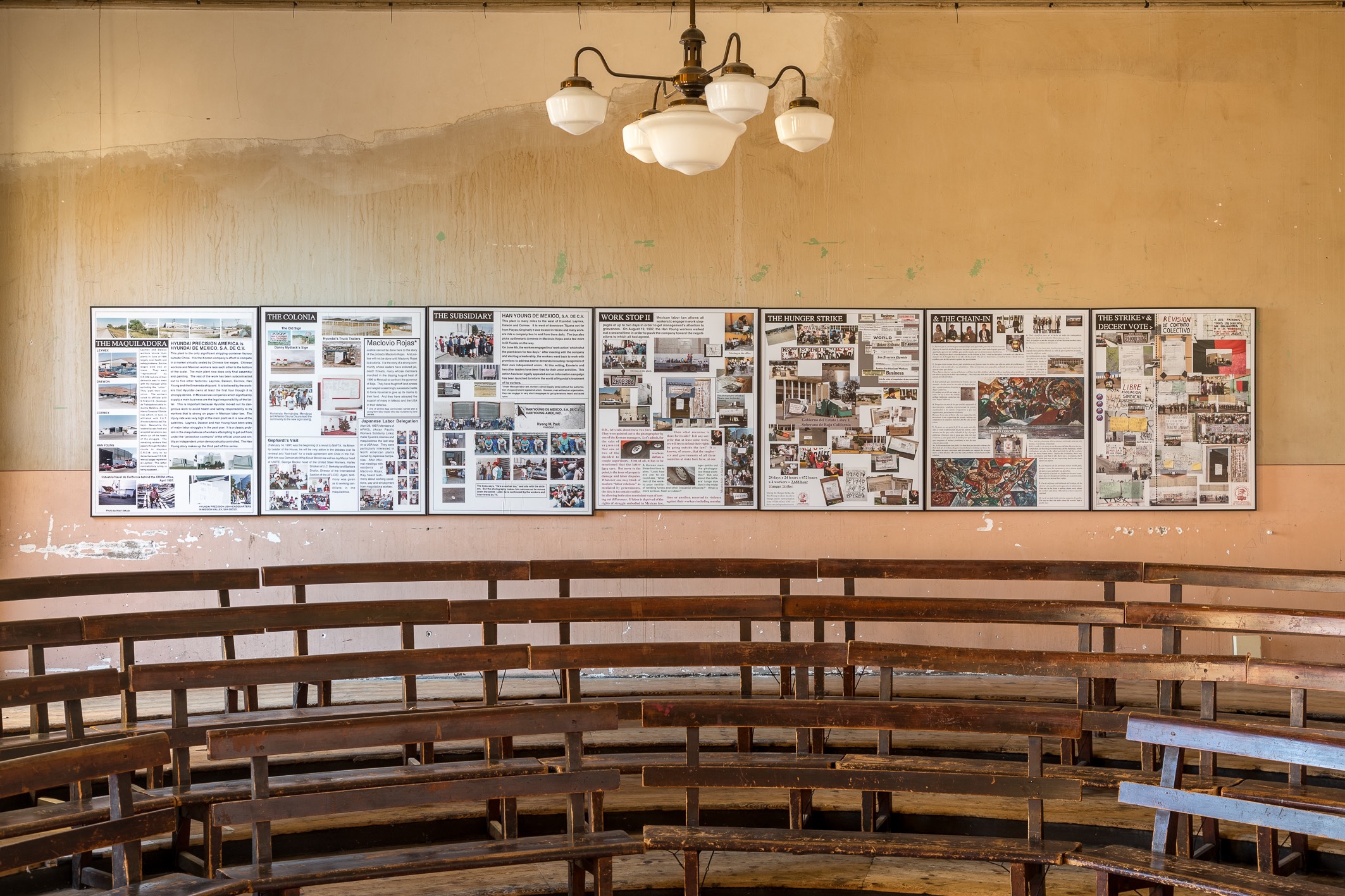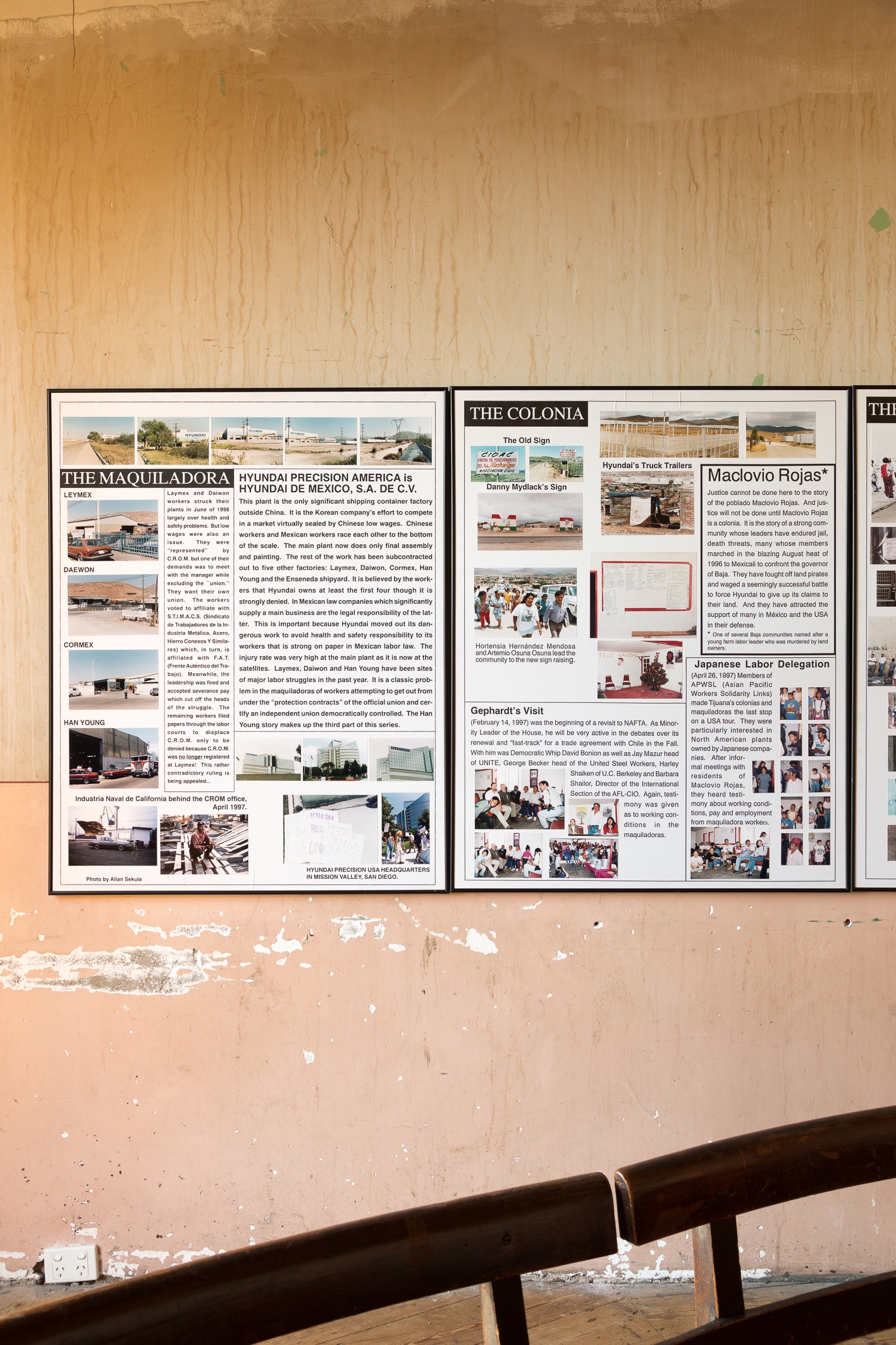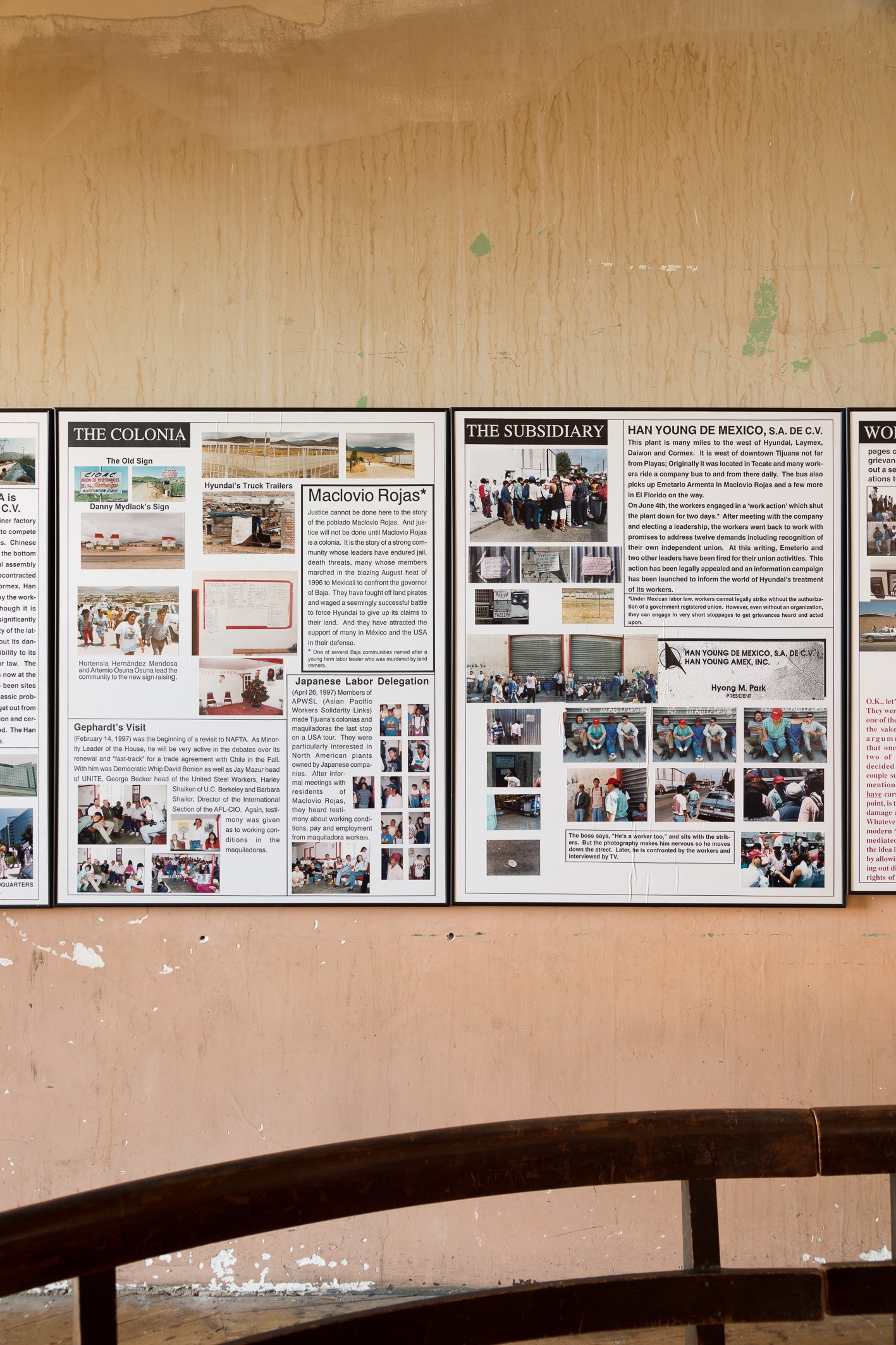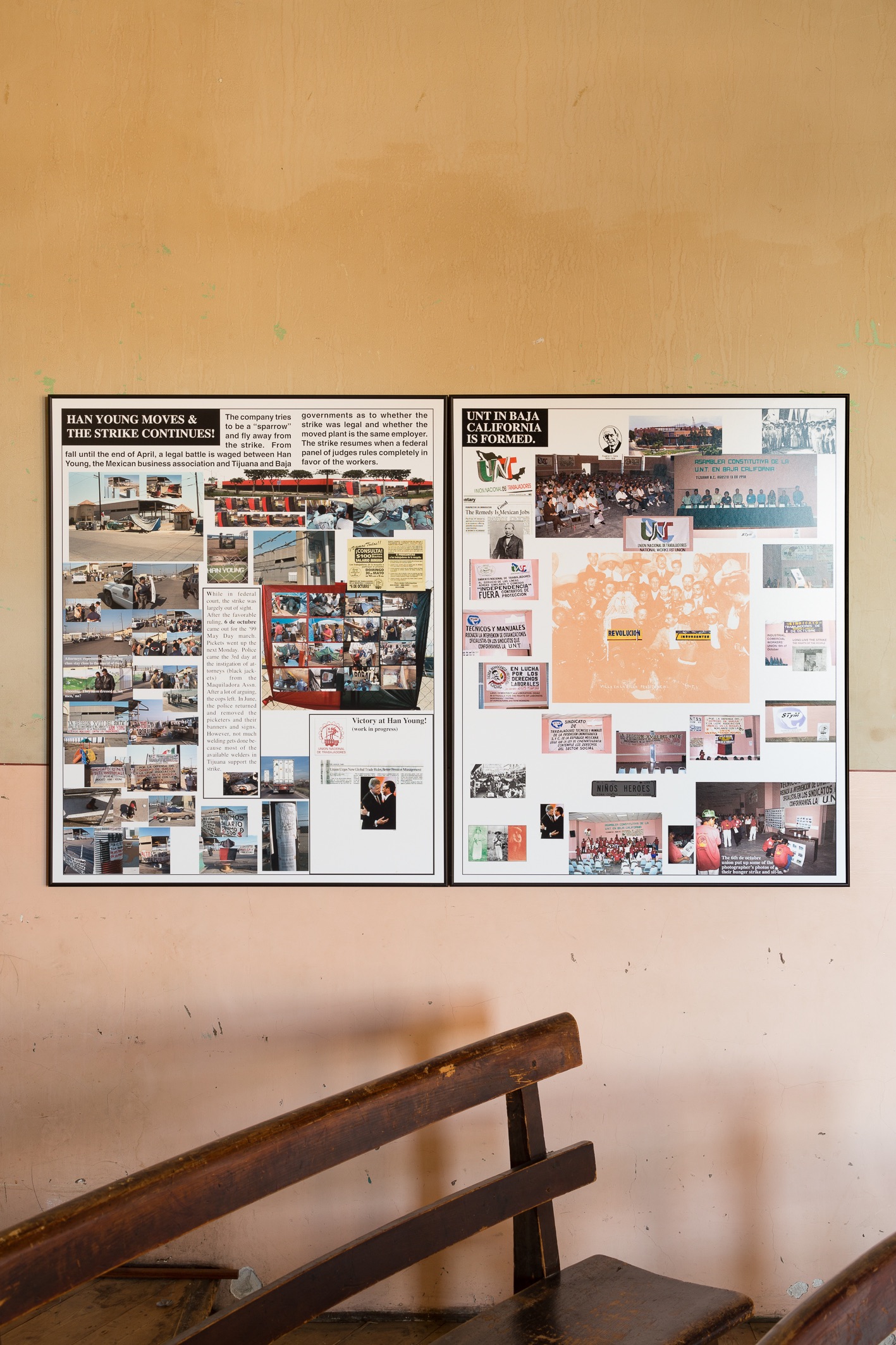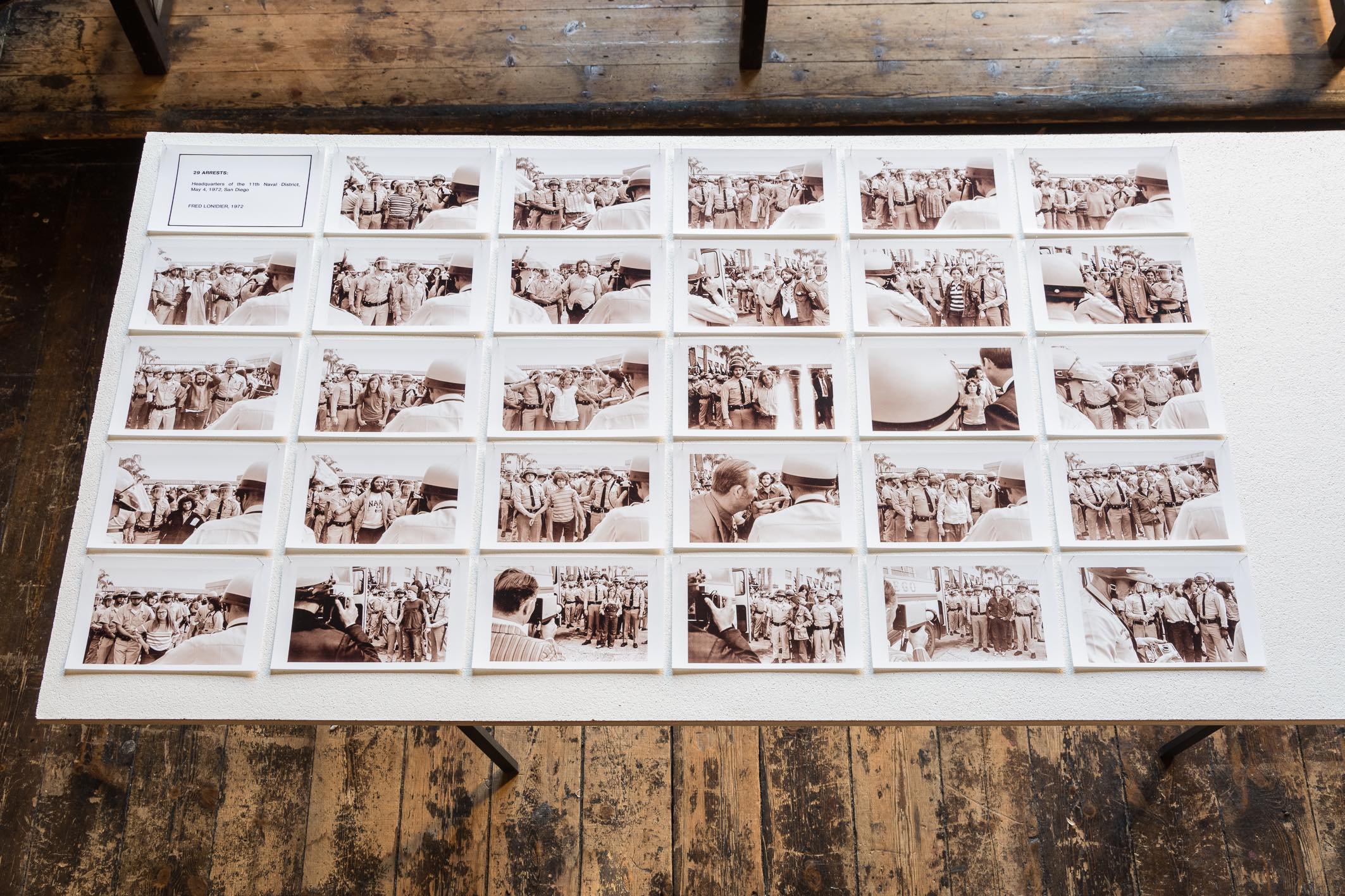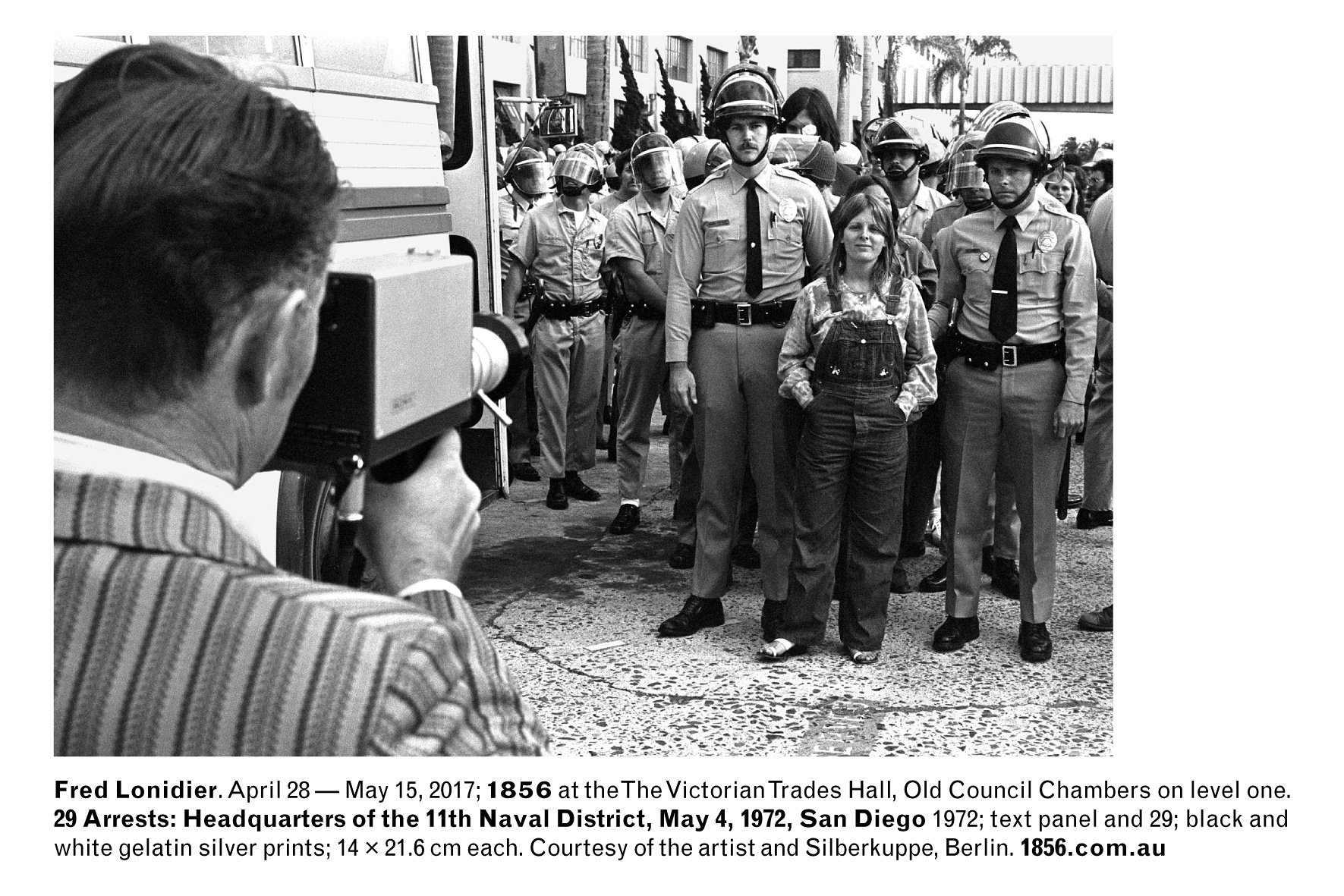 Fred Lonidier is an artist and union activist who has been making art "with, by, and for" trade union members since 1976. The labour movement and class struggle has been the subject and motivation for much of Lonidier's work since he graduated in 1972 from the University of California, San Diego (UCSD). From then, until he recently retired, he served as a member of the UCSD faculty, teaching photography in the Visual Arts Department and counting among the membership of the American Federation of Teachers.
If we are to look at Lonidier's archive of exhibitions, we can be quick to detect that trade union halls supplant the art gallery as Lonidier's primary site of exhibition. What this suggests is that Lonidier is as sensitive to the reception of his work—to whom, where, and why a work of art is presented— as he is to the political content of the work itself. With this care for presentation, Lonidier's work raises questions about how political commitment is situated in the arts while retaining all the queries pertaining to medium, form, and content that fine art has traditionally held so closely. Its aims are underwritten by a take on documentary photography thought through conceptual art and the cultural heritage of the labour movement.
This exhibition presents three sets of work by Fred Lonidier selected from the past 45 years, in the Old Council Chambers of the Victorian Trades Hall. The earliest work, 29 Arrests (1972) dates from Lonidier's time as a student at the University of California San Diego, where local anti-war demonstrators protested against the US invasion of Vietnam; produced four years later, GAF Snapshirts (1976) marks a transition in Lonidier's work from an analysis of photographic discourse, to a consideration of the labour practices in artistic production; and the most recent, a 1997 selection from a decades long project entitled N.A.F.T.A (Not A Fair Trade for All), is an example of some of Lonidier's work developed with, by, and for organised labour on the Mexican-US border.
In union contexts, Lonidier has exhibited at The German Trade Union Confederation (DGB Union House), Los Angeles County Federation of Labor, Amalgamated Clothing and Textile Workers Union, Service Employees International Union, Communication Workers of America,
Gallery 1199 of the NYC Hospital Workers Union, to name only a few.
Last year, Lonidier's work was central to The Uses of Photography: Art, Politics, and the Reinvention of a Medium at the Museum of Contemporary Art, San Diego; elsewhere, he has exhibited in the 2014 Whitney Biennial; The Institut Swizzero, Rome; The Hammer Museum, Los Angeles; Centre de la photographie, Geneva; Palais des Nations, Salle des pas perdus, United Nations Office, Geneva;
among many more.
Fred Lonidier is represented by Silberkuppe, Berlin; Michael Benevento, Los Angeles; and Essex Street, New York.
This exhibition would not have been possible without the support and generosity of:
Egija Inzule,
Dominic Eichler,
Michel Ziegler,
Tim Coster,
The Victorian Trades Hall Council,
Joshua Petherick,
Simon McGlinn,
Clare Ellison Jakes,
and Ziga Testen.