WELFARE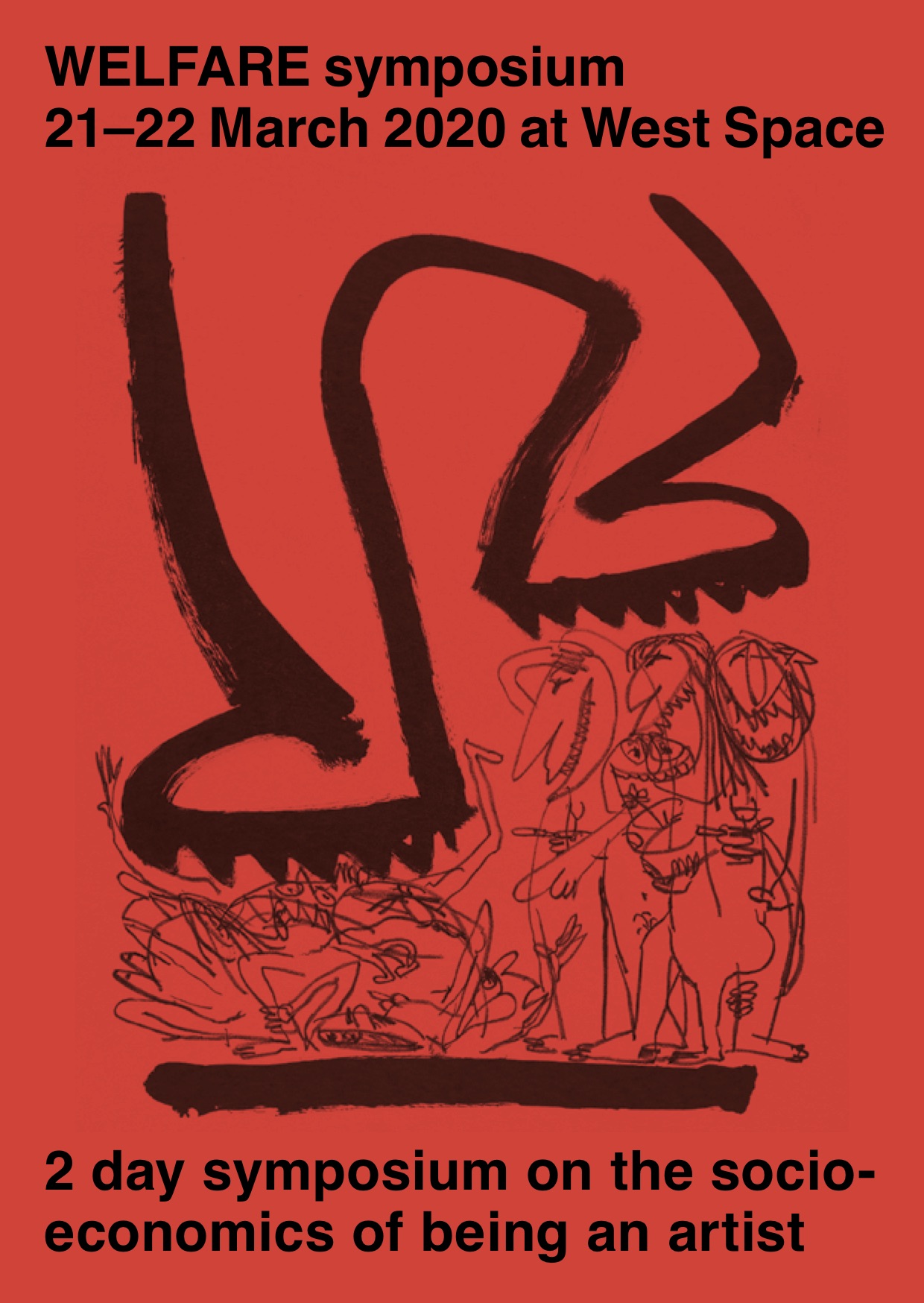 Two day symposium on the socio-economics of being an artist
Co-presented with West Space
Collingwood Art Precinct
March 21-22, 2020



Q.
What does it mean to live and work as an artist in Australia today? What supports and maintains the welfare of artists? What are the pressures of precarious and undervalued work? How do we pay rent, eat, raise families, go to the movies, maintain a livelihood? Where does the money come from? (What is the "patronage" of Australian art today?) What are the responsibilities of cultural institutions, the welfare system, the unions, the universities, the government, the tax office to artists? What is a "career" as an artist? Who decides what "professionalism" is? (and do we need it at all?) Who has access to becoming an artist? And what are the implications of class, race, gender and cultural difference amongst all of this?



A.
These questions inform the basis for a two day symposium co-produced by 1856 and West Space on the topic of artists' welfare. It will raise these questions in order to attain both speculative and hard answers, while pushing for real solutions. It will bring together speakers from diverse backgrounds that have a stake in the livelihood of artists, including curators, policy makers, union representatives, art historians, educators, and importantly: artists.
The first day will be a public event with presentations by a selection of invited respondents. The second day will be open by expression of interest, bringing together the local community and a selection of respondents to workshop solutions responding to issues presented on the first day.
Full list of participants TBA...
WELFARE is supported by the Australian Council for the Arts, and Creative Victoria.