At various times over the coming year, a program of exhibitions and events will be presented across sites within and around the Victorian Trades Hall. It is the world's oldest trade union building, and has served as a home for trade unions and the discussion of labour issues since Melbourne stonemasons won the world's first 8 hour day in 1856. Its association with the arts began almost immediately, when it became the home of the Artisans' School of Design, one of Melbourne's first art schools.1 Since then it has housed countless workers art associations, guilds, artists' studios, and artist unions. This program proceeds from thinking under this roof, with a duty to experiment in thinking about the labour of artists and the many ways in which artists, through their work, address social issues with absolute diversity. This aim has been reserved, not as a prescribed task, but as an open question from the beginning. Such errands in thinking should maintain enough room for the upsets and detours that we hope for the word "experiment" to always afford.
Here we have the time and place to think about art, its origin, and the welfare of the people that make and maintain it.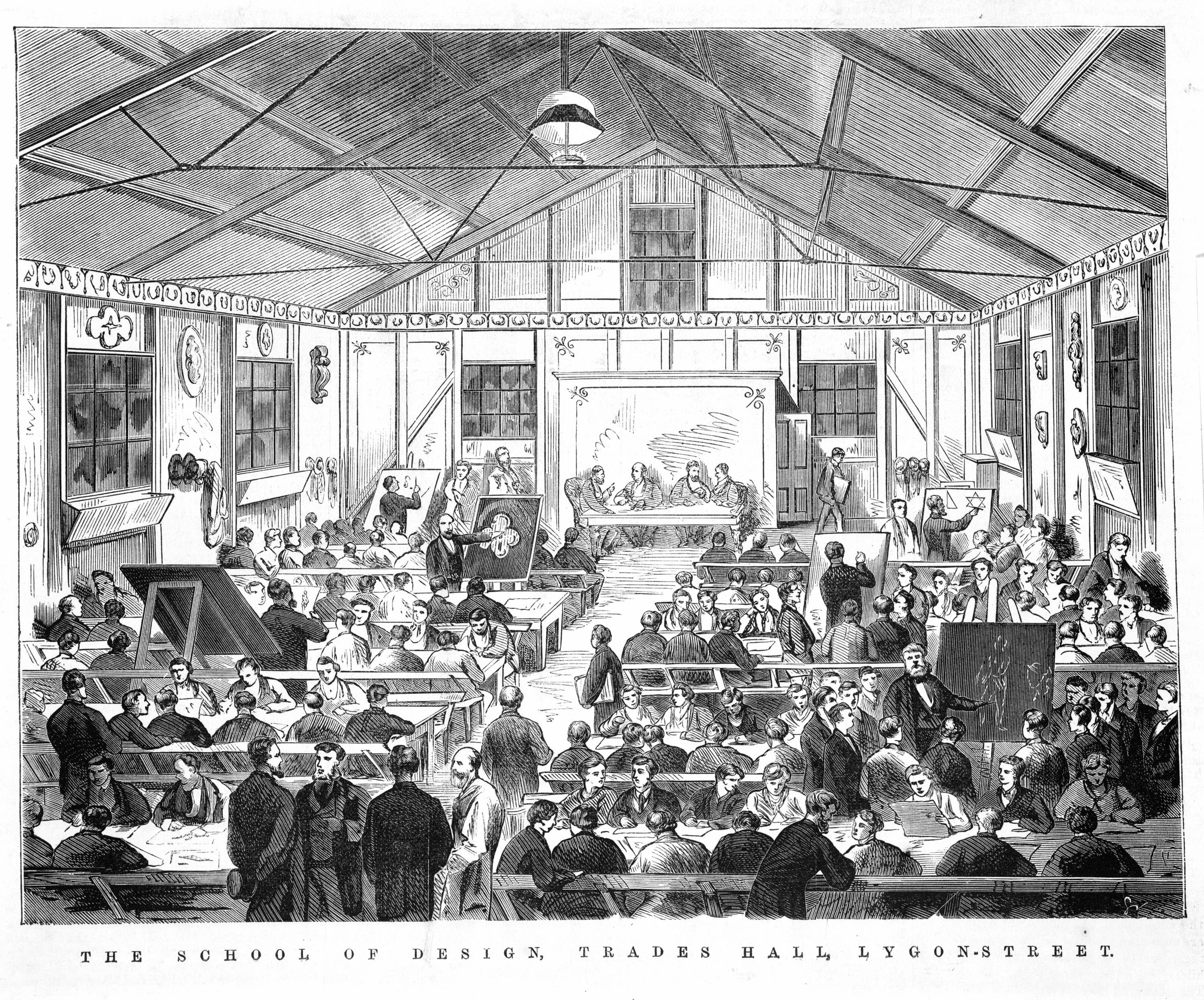 More information in due time...
---
Here many young working-class artists, including Australian "impressionist" Tom Roberts, received schooling. In 1887, the Artisans' School of Design was amalgamated into The Working Mens' College, which became the Royal Melbourne Institute of Technology (RMIT) in 1960. ↩